Saad Hussain, M.D.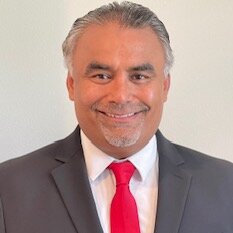 Dr. Saad Hussain's an Interventional and Structural Cardiologist who received his Bachelor of Medicine and Bachelor of Surgery from Liaquat University before moving on to Texas Tech University Health Sciences Center in El Paso to complete his Internal Medicine Residency in 2017 and then his Cardiology Fellowship in 2020. In order to become an Interventional and Structural Cardiologist he completed his Fellowship at the Feinberg School of Medicine at Northwestern Univesity in Chicago. Some honors and awards along the way include being named the "2019-2020 Chief Fellow" during his Cardiology Fellowship, receiving the 'Alpha Omega Alper Member Award' in 2018, and winning the "Far Northwest Region Doctors Dilemma Competition" back-to-back years in May 2015 and 2016, not to mention five Board-certifications in various areas of medicine and specificities within cardiology. In addition, he has authored the chapter, "Endovascular Aneurysm Repair (EVAR)" in the 500k "Cardiovascular Catheterization and Intervention."
Dr. Hussein is highly skilled in various procedures such as Coronary and
Peripheral Stenting, Transcatheter Aortic Valve Replacement, Trans Catheter
Edge-to-edge Repair with Mitral Clip, Transcutaneous Patent Forename
Oval, Atrial Septal Defect Closure, Transcutaneous Left Atrial Appendage
Closure with Watchman Device, Pacemaker: installation, and ICD placement.
When he is not busy caring for patients or contributing to the literary world,
Of medicine, he enjoys running, snow skiing, and being with his sweet, caring
Wife Rabia and their three kids.
Board Certifications
Cardiovascular Disease
Interventional Cardiology
Internal Medicine
Nuclear Cardiology
Registered Physician in Vascular Interpretation (RPVI)
Hospitals
Methodist Charlton Medical Center
Methodist Mansfield Medical Center
Methodist Dallas Medical Center
Texas Health Hospital
Fellowship
TTUHSC, El Paso, TX, USA
Interventional and Structural Cardiology fellowship, Northwestern University, Chicago, IL, USA
Medical School/Residency
Liaquat University of Medical & Health Sciences, Pakistan, MBBS, 02/2006
TTUHSC, El Paso, TX, USA 7/2014 to 6/2017